NAVISTAR HABS
Introduction
---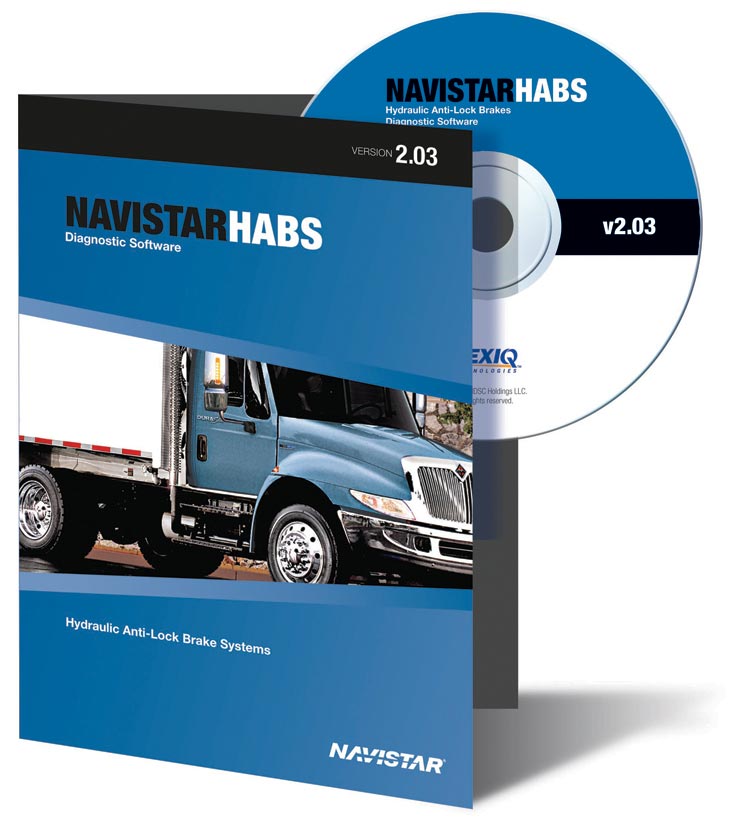 NAVISTAR HABS
828006
NAVISTAR Hydraulic ABS Fleet is PC-based application used to diagnose Kelsey Hayes, Lucas Varity, and TRW Ross Hydraulic ABS brake systems.
Specifications
---
Basic Functions
Read Fault and Clear Diagnostic Fault Codes
View and Save Brake Data
Advanced Features
Brake Bleed Test
Graph Parameters
Snapshot
System Requirement
NAVISTAR HABS can be run on most PCs with a least 512 MB RAM (1 GB preferred), 10 MB available hard drive space, and CD-ROM running in the Window® XP operating system. The appropriate interface adapter must be used to communicate with the vehicle.
Recommended Adapters
NEXIQ Technologies® USB-Link™ 2
Dearborn Group Technologies – DPA IV, DPA IV+
Noregon Systems, Inc. – DLA, DLA USB