NAVISTAR Diamond Logic Builder (DLB) Fleet
Introduction
---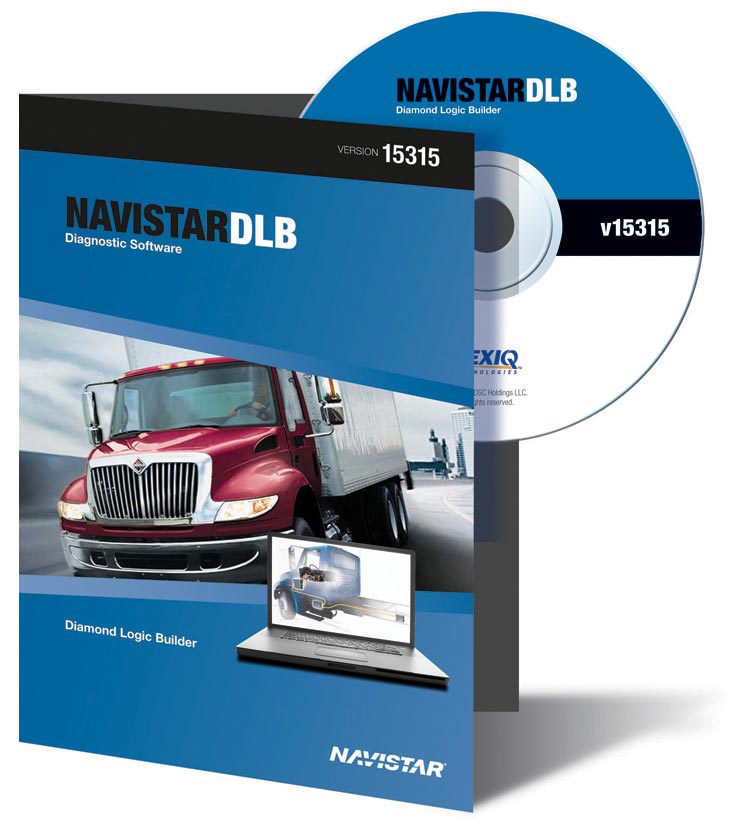 NAVISTAR Diamond Logic Builder (DLB) Fleet
828005
The NAVISTAR Diamond Logic Builder (DLB) Fleet application is used to diagnose electrical systems on The Industry's First High Performance Trucks®.
Diamond Logic Builder brings the brainpower, flexibility, and convenience of advanced electronics to your truck, making it easier to build, maintain, and use. Diamond Logic integrates chassis and body, providing increased up-time and decreased maintenance costs. The result: more productivity and happier drivers.
IMPORTANT CHANGE: As of October 4, 2016, Diamond Logic Builder (DLB) software will be sold as a subscription-based license only.
After October 4, 2016, CDs will no longer be available. Instead, a download can be found at navistarservicesoftware.com
Specifications
---
Basic Functions
Read Fault and Clear Diagnostic Fault Codes
View Vehicle Parameters and Features
Advanced Features
Bi-directional control of electrical components
View switch location and cluster configuration
Automatic module detection
Graph parameters
Record snapshots
Compatible Vehicles
International® 4200/4300/4400 Series
International® 7000 Series
International® 8000 Series
International® CF Series (Cluster faults, Test all gauges except fuel, Odometer reset)
System Requirement
NAVISTAR DLB can be run on most PCs with a least 512 MB RAM (1 GB preferred), 10 MB available hard drive space, and CD-ROM running in the Window® XP operating system. The appropriate interface adapter must be used to communicate with the vehicle.
Recommended Adapters
NEXIQ Technologies® USB-Link™ 2
Dearborn Group Technologies – DPA IV, DPA IV+
Noregon Systems, Inc. – DLA, DLA USB