Pro-Link iQ™ Heavy Duty Standard J1939
Introduction
---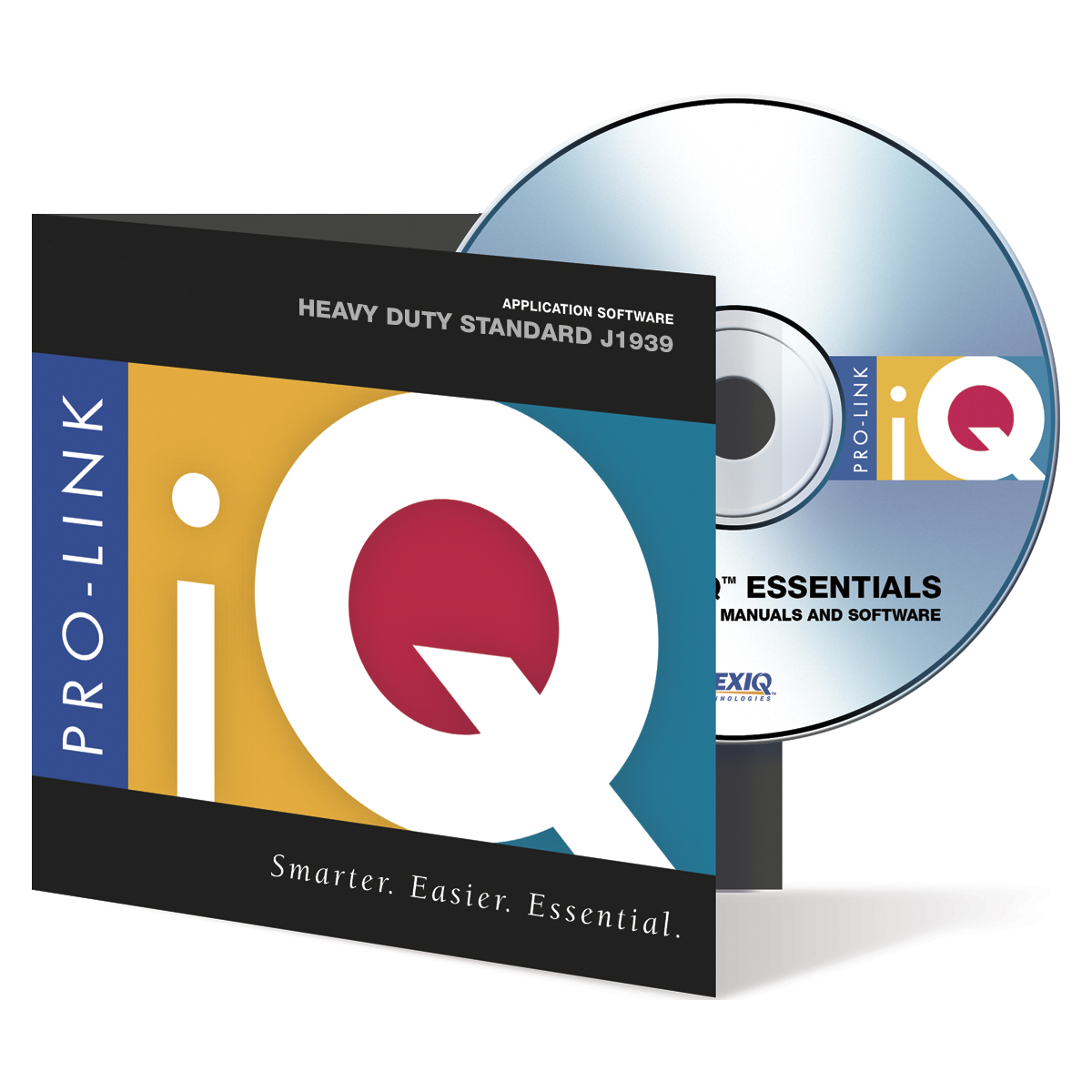 Pro-Link iQ™ Heavy Duty Standard J1939
883007
The Heavy Duty Standard (HDS) J1939 diagnostic application provides the functions necessary to diagnose most SAE J1939 EPA 07' and newer electronic controlled engines. In addition, HDS J1939 now provides enhanced module support, including transmission, brakes, VECU, body controller, instrument cluster, and emissions (SCR). Note: If you currently own the HDS J1939 application, you can purchase the software update (PN 883007U) to obtain access to new features and support.
Specifications
---
Basic Functions
Read active fault codes
Read and clear inactive fault codes*
View DPF fault codes
View non-proprietary parameters
*Does not clear codes on Caterpillar electronic engines.
View Engine Data
Engine Speed
Injector Control Pressure
Fuel Delivery Pressure
Engine Protection
Percent Load
Air Inlet Temperature
Inlet Air Mass Flow Rate
View Diesel Particulate Filter Data
Aftertreatment 1 Regeneration Status
Aftertreatment 1 Total Number of Active Regeneration Inhibit Requests
Particulate Trap Regeneration Inhibit Switch
Particulate Trap Regeneration Force Switch
Particulate Trap Lamp Command
Exhaust System High Temperature Lamp Command
Particulate Trap Passive Regeneration Status
Particulate Trap Active Regeneration Status
Particulate Trap Status
View Trip Data
Trip Distance
Trip Group 1
Trip Group 2
Trip Average Fuel Rate
Trip Fuel Usage
Instantaneous Fuel Economy
Fuel Consumption Rate
Provides Read-Only Information for the Following Engines
Caterpillar*
Cummins
Detroit Diesel
Navistar/International
*Does not clear codes on Caterpillar electronic engines.