Pocket HD™ with Enhanced Software
Introduction
---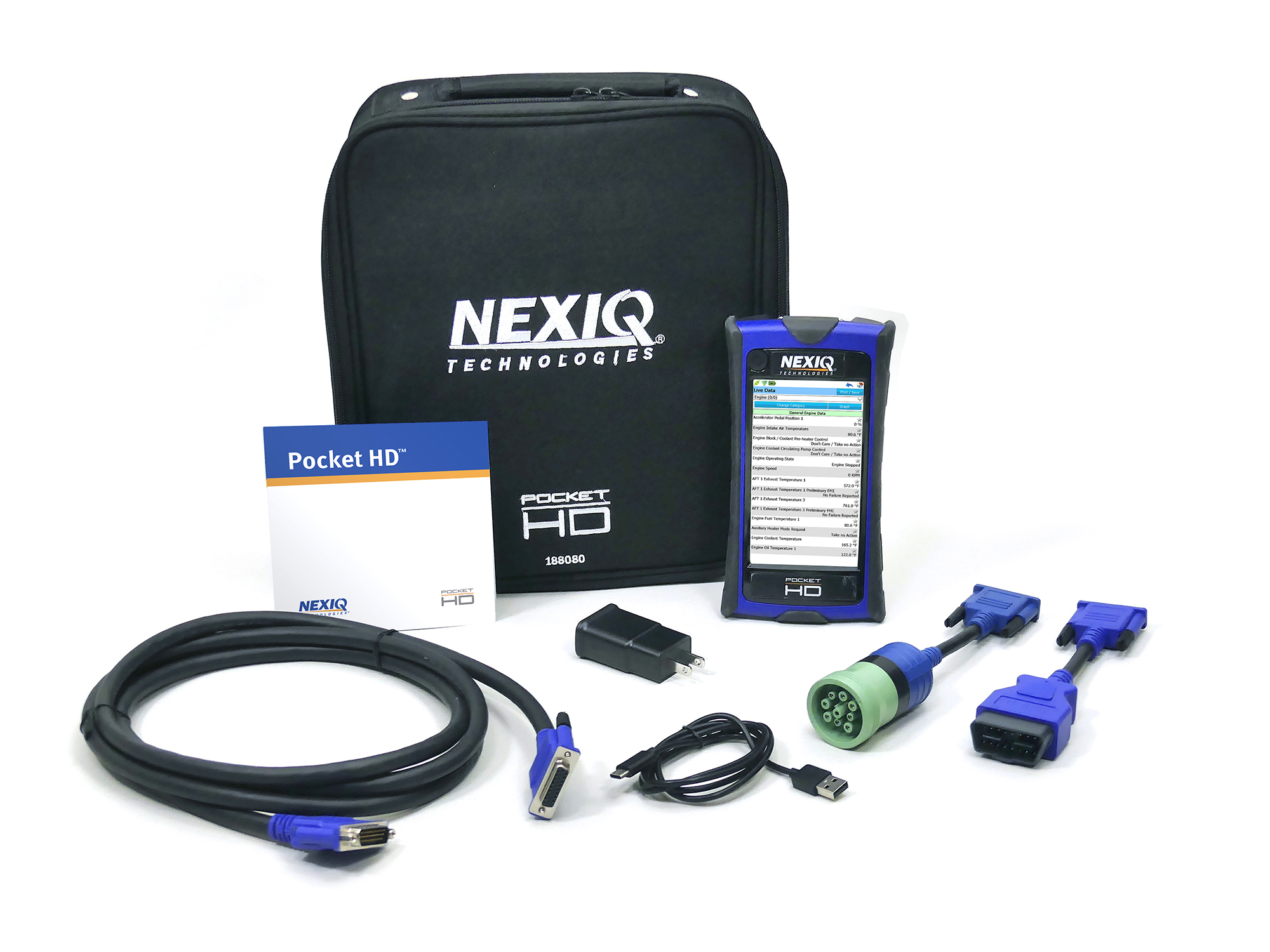 Pocket HD™ with Enhanced Software
918019
The Pocket HD™ comes pre-loaded with both Light and Medium Truck 2019 (LMT) and Heavy Duty Standard (HDS) software modules. That means you have immediate access to critical diagnostic information, including current and historical faults, vehicle monitoring, key engine statistics, and more. In fact, everything you need to know to make repairs quickly and accurately.
This powerful, handheld scan tool features a large touch-screen packed with user-friendly features. Need even more muscle? The Pocket HD™ with Enhanced Software now supports Cummins Lite, All Makes DPF Regen, Allison Lite and the ABS Software Suite (which includes Bendix®, Meritor WABCO®, and Trailer ABS suites).
Whether you are maintaining a fleet or just a truck or two, this is the tool every operation needs for better results. If you are ready to move to the next level, the Pocket HD™ with Enhanced Software is the handheld diagnostic tool you've been waiting for.
Specifications
---
Kit Includes
Pocket HD™ Scan Tool
School Bus Software Suite
9-pin Deutsch Adapter
16-pin J1962 (ODB II) Adapter
J560 PLC Adapter
26-pin Data Cable
Soft Carrying Case
School Bus Software Kit Includes
HDS
LMT 2019
Cummins® Lite
All Makes DPF Regen
Allison® Lite
ABS Software Suite
Cummins® Special Tests Included
DPF Regen
DEF Leak Test
DEF Doser Pump Override
Reset DOC/DPF
And more...